Summary
The bakery is located in Chadstone Shopping Centre, surrounded by other fresh food stores like Coles and Aldi.
Location Details
Shop 247C, Chadstone Shopping Centre, Dandenong Rd, Chadstone, 3148, VIC
Marketing support
Ongoing costs:
• Royalties - 6.5%
• Marketing Fees - 2%

Our support includes:
o Marketing
o Operations
o Projects
o Purchasing
o Property
o Human Resources
o Information Services
o Finance
o Training

Bakers Delight is an Australian owned bakery franchise operating since 1980, with over 500 bakeries, baking real bread to bring delight to real people. For the past 40 years, our Australian success story has built a strong brand and fosters a loyal customer base in local communities around Australia.

Training provided
Our franchise development team will guide you through the recruitment, training and sale process to assist you on your journey to become a franchisee. We recognise that you may have no experience in operating a bakery, therefore we deliver an extensive 16 week training program to teach you everything you'll need to know.
Skills
This business requires an operator who is self-motivated, enjoys being part of a local community, is hardworking and has a desire to lead and support a successful team.
Length of Agreement
10 year Franchise Agreement
About the Opportunity
The bakery is located in Chadstone Shopping Centre, surrounded by other fresh food stores including Coles and Aldi. The centre is situated in the south-eastern suburb of Malvern East, in the city of Melbourne. It is the biggest shopping centre in Australia, attracting more than 20 million visitors annually. This is a great environment to showcase the Bakers Delight brand to all.

For more information on this attractive opportunity enquire now or call our Franchise Recruitment team, on 1300 309 759.

Awards
Australian Retailers Association, one of Australia's leading retail groups, has named Bakers Delight as the nation's best franchise business for 2019.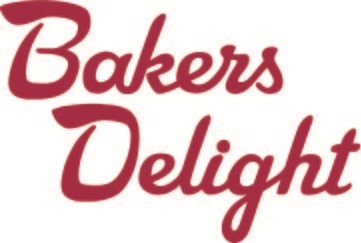 Find out more at the Bakers Delight Bakery Franchise Information page