Summary
Automotive, Sydney, NSW. Our franchisees are enjoying more money, less hours, no boss and secure future! Mobile Automotive Franchise. Profitable. Enquire now!
Location Details
VARIOUS
Looking for awesome mechanics who live in Northern Beaches, Lower North Shore, Penrith, Hornsby, St George, Eastern Suburbs.

Work where you live!
Marketing support
We're here to generate leads for you and keep your customers coming back! All marketing is centrally managed so you spend more time 'on the tools'.

1st class automotive marketing with the fastest growing website traffic. 9/10 people surveyed would choose Blue Toro.

YOU RECEIVE:
• Top page Google ranking
• Website and 1300 number leads delivered direct to you
• Social media
• Email marketing with service and repair reminders
• Local area marketing and automotive stationery
• Vehicle signage
• Tablet with booking system
Training provided
Your automotive business is 'turn-key', so you're provided with everything you need, day 1, to ensure you succeed. Make more than your current wage from the start!

FULL TRAINING & SUPPORT:
• A $240,000 proven business model
• Step-by-step guide to setting up your own business
• Comprehensive training program
• On-site training, field visits
• Hand-holding through your first invoices, accounts, BAS, 'everything'
• A team of experienced automotive and business experts, online chat network
• Assigned mentor and team buddy
Skills
Automotive experience is a must. Our customers come to us for our quality workmanship, excellent customer service and our trusted reputation. We're looking for Motor Mechanics with great people skills, a high level of integrity and of course great mechanical skills to join our automotive team.

Perhaps you've spent time at a workshop and you're now ready to earn the income you deserve, while enjoying a more flexible, stress-free lifestyle. With good people skills, a solid work record and some business sense you'll stand out from the crowd!
Length of Agreement
We offer a 5 + 5 year licence agreement, with renewal options and no renewal fee.
About the Opportunity
Employed mechanics work harder and make less than the average Australian - why?

We're on a mission to change the lives of mechanics 1 by 1. Blue Toro Mobile Mechanics earn more money, have a better lifestyle and 100% job security. How?

By providing an easy, affordable and secure option for mechanics to own their own automotive business.

We know that most mechanics have a desire to be their own boss to earn more money, and have greater flexibility in their lives. However most find it difficult and expensive, and ultimately many fear failing.

TO SOLVE THESE PROBLEMS WE OFFER:
• A $240,000 proven business model, in an affordable mobile business;
• A 'ready to go' business with full training, support and marketing - you'll be making money day 1;
• A 100% success rate, plus an un-matched 2-year income guarantee.

WHY CHOOSE A BLUE TORO AUTOMOTIVE FRANCHISE?

Ask yourself this:

1. Have you been working hard for years and hit your wage ceiling?
2. Are you working long hours away from your family?
3. Do you want to be your own boss but don't know how? And fear failing?

Then it's time to EARN MORE, WORK LESS and STRESS LESS in your own business!

All of our franchisees were working as employed mechanics. They had had enough of working long hours and not getting ahead. Since starting their own business, all the guys are earning more money, spending more time with their families, and are a lot happier!

SO HOW DOES IT WORK?

Each franchisee works towwards a minimum $240,000 within their first 2-years. Backed by tailored 90-day plans and full support to help each business grow, month by month.

Success comes from:
- Being supported by an experienced automotive team.
- Profitable marketing, ensuring top page Google.
- Professional booking and phone system.
- Complete peace of mind - with a 100% success rate, our guys don't fail.

TAKE THE FIRST STEP!

If you're looking to be your own boss, and want to put more money in your pocket (not your bosses), then a Blue Toro Mobile Mechanics franchise might be for you. We're the fastest growing mobile mechanic in Australia and we're looking for one great mechanic per exclusive territory to share our success.

Submit an enquiry today for more information.
Year Business Established
2006
Year Franchising Commenced
2014
History
We're not just another mechanic. Our unique brand helps us stand out from the crowd. Our mobile automotive franchise is the only one of its kind. We offer customers what they want – good old fashioned service; while providing motor mechanics the opportunity to grow their own automotive business, within the security of a proven system.

Backed by 25 years in the automotive industry, and 20 years building successful businesses - we walk the talk. We're on a mission to change the lives of mechanics and their families - 1 by 1.
Awards
As featured in BRW, The Australian Financial Review, Franchise Business, Channel 7.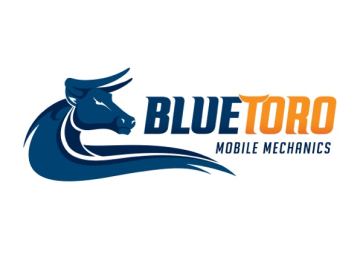 Find out more at the Blue Toro Mobile Mechanics Franchise Information page