Summary
Partner with an exciting brand that's growing rapidly around the world. As a Good Feet Store franchisee, you'll benefit from an established, proven system that provides everything you need to succeed.
Marketing Fees
5% of gross
Location Details
We are looking for potential franchisees to establish a store or stores in the Hobart area. You will be fully supported by Good Feet Australia in finding a location, building, fit-out, design and decor.
Marketing support
Marketing Advertising and Marketing are fundamental to the growth of your business. That's why The Good Feet Store USA invests annually into television and radio production, social media, web-site, instore promotional material and product research and development. You will be provided with full marketing support including television, radio and digital, to maximise the number of customers walking through the door.
Training provided
Good Feet® provides a comprehensive training program at its Franchise Support Center in Newcastle NSW. Attendance is mandatory prior to opening your location. After completing the initial training, you will continue with the Good Feet ongoing training program which provides you with a tremendous foundation on which to build your success. Additionally, Good Feet® offers an on-line certification program for your sales staff. After successfully completing the on-line training, your staff will become Good Feet® Certified Arch Support Fitters.

Skills
THE IDEAL GOOD FEET OWNER/OPERATOR HAS:
A passion for helping people
Financial capability
A strong belief in Good Feet products
Business management and/or marketing experience
Ability to lead, yet follow a system

Note - a medical or health care background is not mandatory.
Length of Agreement
The agreement is for five years with opportunity to extend.
About the Opportunity
Looking for something exciting and different? Step into a unique business opportunity.

Good Feet sells a range of prefabricated arch supports that help consumers achieve comfort, balance, and support so they can live the life they love without letting their feet get in the way. Over 40% (!) of Australians will experience foot problems in their lifetime - invest in a business that has helped millions of people worldwide live pain-free.

Good Feet offers customers a free demo and test walk, as well as unique personalised one-on-one service, follow-ups and a limited lifetime manufacturers warranty on our products.

Partner with an established brand that is growing and expanding around the world.

Email jarrod@goodfeet.com.au to find out more.



Year Business Established
1992
Year Franchising Commenced
2016
History
Starting out as a small family-owned business in 1992, the first Good Feet® Store opened in San Diego, California in 1995 to help people who, like the company's founder, suffered tremendous foot and back pain. Years later, there are now over 100 stores in the USA and worldwide. The first Good Feet Store opened in Australia in Newcastle in 2016, owned by local couple Jarrod and Rebecca, who themselves have experienced the amazing benefits of Good Feet. There are currently 3 stores in operation with multiple stores opening in 2019.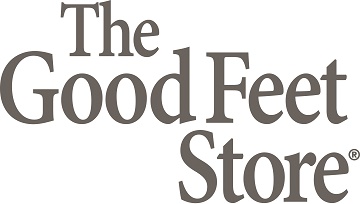 Find out more at the The Good Feet Store Australia Franchise Information page