Summary
ANZ Mobile Lending is a national franchise business that offers you the unique opportunity to be self-employed and run your own business under the ANZ brand, focusing on home lending.
Location Details
Cairns
A rare opportunity exists to build a business under the ANZ brand and leverage the marketing territory that covers suburbs such as Cairns, Mount Sheridan, Woree, Bayview Heights, Smithfield, Trinity Beach, Palm Cove and Port Douglas.
Marketing support
We support your marketing initiatives in a number of ways including:
- National campaigns: Large scale ANZ Home Loan campaigns like "Know What to Know with ANZ Buy Ready" and "ANZ Cashback Offer" provide opportunities to create awareness and to leverage local area marketing.
- Local marketing support: Resources, tools, technology and templates are available to help you with your localised marketing activities.
- Mobile Lending campaigns: Targeted digital and social media campaigns specific to Mobile Lending.
- Marketing 'Start-up' package
Training provided
A sole focus on ANZ products will allow you the knowledge and flexibility to best meet your customers' needs and form lasting relationships throughout your community.

ANZ will arrange the accreditations you require to commence your business, as well as provide you with continuous development through training, conferences and state meetings. Our field support team will provide ongoing coaching, support and guidance as you build your business.

Skills
To become an ANZ Mobile Lending franchisee you don't need a banking or financial services background, but you do need the right traits. We're looking for:

• Genuine desire to help customers achieve their goals
• Proven ability to provide outstanding customer service
• A positive attitude
• Excellent communication skills
• Loads of energy and enthusiasm
• Willingness to learn new things
• Ability to manage and motivate employees
• Strong desire to achieve and succeed
• And last but not least, total integrity.
Length of Agreement
Our franchise agreement terms are 5 years with a 5 year option.
About the Opportunity
ANZ Mobile Lending is a franchise system that offers you the unique opportunity to be self-employed and run your own business under the ANZ brand, focusing on home lending. This is a service proposition that delights our customers and which our mobile lenders are proud to deliver.

As the Principal of your ANZ Mobile Lending franchise it is expected that you will devote yourself full-time to the business. You will be required to be flexible with your hours in order to best meet your customers' needs.

You will drive an ANZ branded vehicle to meet customers at a time and place that suits them, offering ANZ home loans and promoting a suite of additional products.

Within your allocated territory you will conduct regular marketing activities, building your profile as the face of your ANZ Mobile Lending franchise in your community and throughout your network.

You can work from a home office and move into commercial premises when the time is right. The growth of your business will include leading and developing a team of sales and administration staff.

ANZ Mobile Lenders are paid via a commission model that is uncapped. In addition to this, lenders can also earn commission income from complementary banking services including: personal and commercial finance.

Year Business Established
2004
Year Franchising Commenced
2004
History
In 2004, ANZ established ANZ Mobile Lending, a franchise system where each territory is owned and operated by individual business owners. Backed by one of Australia's top banks, Mobile Lenders can provide our customers more options to speak to lending experts where and when they need, giving customers more ways to bank. Today ANZ Mobile Lending Franchisees, together with their staff, make up a channel of approximately 450+ mobile lenders across Australia, helping customers find the right ANZ home loan for their needs.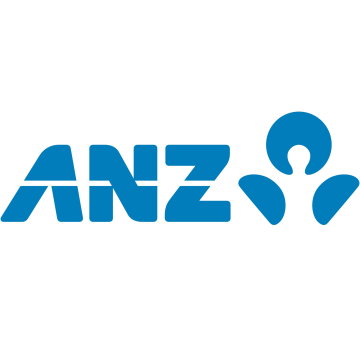 Find out more at the ANZ Mobile Lending Franchise Information page