Internal Ref: Sydney Resale
Summary
Become a retail franchisee with AMBER TILES. Synonymous with quality hard flooring, service & innovation in home improvement for over 40 years. Your opportunity to purchase an existing store in Sydney
Location Details
Beverly Hills
Resale opportunities are available for these existing stores in Sydney – St George (Beverly Hills) & Mona Vale
• St George store is located at 119 Stoney Creek Rd, Beverly Hills


Training provided
Amber provides strong support to Franchisees, both with initial Training and continuous ongoing assistance. We have a dedicated team of management professionals to support our Franchisees in aspects of the business – budgets, business plans, leases, products and sales. Full training in product knowledge, systems and store management will be provided by the franchisor along with site location and establishment support.
Skills
Ours is a people business, and communication with customers (Retail, Trade and Specifier) is key.
Store performance revolves around sales, so the ability to build relationships with customers is vital. Some background in business is preferable, and trade background can also be helpful but not vital.
We are looking for people with the business ability to build a team of staff and keep them focussed, motivated and heading in the right direction to run and drive the business, knowing you will have Amber's assistance and support.
About the Opportunity
System
Over 40 years of successful trading shows that the Amber business system works. We continue to take advantage of the past to leverage a stronger future. We have a fully integrated managed and supported computer system which drives the whole business, and is specific to our needs.

Brand
The Amber brand is known for service, style and value. We currently have 27 stores across three states/territories with many thousands of satisfied customers. Amber has a very strong Brand presence in the physical and online market, and research continues to confirm that Amber has powerful unaided recall with customers – great for franchisees. You join now and immediately get the benefit of millions spent on the brand over many years.

Product
Amber sells indoor and outdoor products, and (primarily) Tiles, Pavers, Retaining Walls and Stone.
Our point of difference in the market is that we sell products for the inside and outside of the home, thus effectively have two businesses on the one site – a Tile and Bathroom products business inside, and a Paver and Retaining Wall business outside.
As such, we have the potential to sell more products to the same customer than other tile or paver retailers – we can sell both product types and make the customer experience more enjoyable and easier. We are very strong on Stone products and have a wide and fashionable range available for both inside and outside the home.
Our Distribution Centre provides exclusivity for you in these products, which is a massive commercial benefit to franchisees.

Stores
St George store is located at 119 Stoney Creek Rd, Beverly Hills and has been on the same site since 1974, so now 42 years trading – customers know the store.

St George is well known in its local area, having been there for many years. It is a large and well-presented site, with extensive landscaping and outdoor products displays. The sales split is about 70% outdoor products and 30% Indoor products.



Year Business Established
1973
Year Franchising Commenced
1996
History
Amber was established in 1973, so the business has been trading in excess of 40 years. It commenced franchising in 1996, so has 20 years of franchising experience and we currently have 27 stores in NSW, ACT and Qld. We have a Distribution Centre in Blacktown Sydney which exceeds 10,000 sqm, and the product is exclusive to Amber franchisees.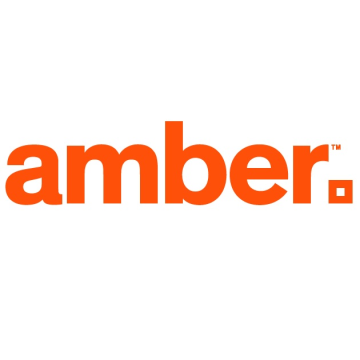 Find out more at the Amber Tiles Franchise Information page