Summary
Don't Sell anything on Amazon before Training Free Online Here...
Location Details
Here's the business opportunity you've been looking for. Launch your own online business and sell products into 11 global markets.
Marketing support
Don't Start an Amazon Biz Yet—Watch This Free Course First!

There couldn't be a better time have an Amazon Business. Amazon offers something that few other businesses can.
It provides an opportunity to generate a passive income once the business is set up. How would you feel if you woke up each morning knowing that you'd made more money than you needed that day, all while you were asleep?
We give you proven training on picking the best products to sell on Amazon no matter where you live in Australia.
Training provided
We'll help you go from a standing start to finding a profitable Amazon product to sell, package it, promote it and then replicate the formula. Most Australian don't know what an Amazon Seller Central account is...learn all you need to know with our comprehensive Amazon Training Program.

We've structured our Amazon Marketplace Seller Training Program so it works:
+ Online Amazon Training Course
+ Private Amazon Seller Community
+ Member-only Amazon Seller Coaching
+ Mastermind Classes
Skills
Provided you can follow step-by-step training then you can build a successful Amazon business. This investment opportunity can help you create the lifestyle you want.

You can start an online business that generates a few thousand dollars a month on the side. Alternatively you might set much higher goals...and you'll learn how to build an Amazon business in Australia you might want to sell one day.

You won't want to miss this, just copy & paste the link into your address bar:

http://rel.link/seek-free

Length of Agreement
If you are serious about starting an Amazon business in 2018, then don't dilly-dally around the edges, hoping that you don't mess it up. Get serious and invest in the training & support you need to build a successful Amazon business. That's what we provide here at Reliable.

If you've been looking for an online business for sale in Melbourne, Sydney, Brisbane, Perth or Adelaide then watch our Amazon training course.

About the Opportunity
We help you launch & grow your own successful Amazon product importing business and become an Amazon Australia Seller.

REAL PEOPLE - REAL RESULTS

Ben…."I sold my engineering company after working with Adam & Joe. Now I work from home, see my kids and run a successful Amazon business"

Jon..."I was working as an Advertising Executive. I went from $0 To $50,000/month in sales and after only 18 months I quit my job."

Graeme..."I was working 3 jobs and started my Amazon business on the side. 18 months later my ecommerce business was generating $65,000/month revenue!"

Adam..."after 20 years owning businesses I genuinely believe Amazon is the best business opportunity I've seen. It's what I was searching for."

Get your FREE AMAZON TRAINING...See Why You Should Build An Amazon Business Today!

http://bit.ly/Free_Amazon_CourseSEEK

A RELIABLE INCOME
We're proud to be attracting an amazing group of professionals from Melbourne, Sydney, Brisbane, Adelaide and Perth.

There are people from all walks of life including business owners, successful entrepreneurs, property investors, property developers, real estate managers, bricks & mortar shop owners, career professionals, business consultants, self-employed contractors and employees.

Today, building a business by taking on debt or drawing on savings is not appealing. From our experience most professional Australians want a low-risk, reliable income that gives them the FREEDOM to live the life they want...without compromising their existing career, business or lifestyle.

FREE Training Reveals How To Start Selling On Amazon Australia.

You need to get our free Amazon third-party seller course to learn how to sell products on Amazon: http://bit.ly/Free_Amazon_CourseSEEK

History
In 2012 our founder was looking for ways to make additional income.

He had 2 key criteria:
1) It didn't require him to personally sell things.
2) It wasn't trading his time for money.

He looked at all types of online businesses for sale, then he learned how to sell products and build a profitable business on Amazon.

Once he saw the power of building an ecommerce with the world's largest online retailer…irrespective of where he lived, Adam knew Amazon was the opportunity he'd been searching for.

Awards
* Reliable Education is not in any way associated or affiliated with Amazon. We are a Private Company that provides training to students interested to learn how to sell on Amazon.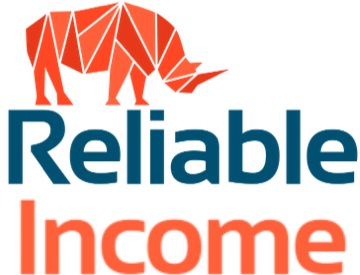 Find out more at the Reliable Education Licensing & Distribution Information page