Summary
Here's your opportunity to partner with the #1 eCommerce Marketplace in the world ($136B in sales last year and 11 global markets).
Training provided
We'll help you go from a standing start to finding the best products to sell on Amazon, package it, promote it and then replicate the formula to "scale" your business so you are making a reliable income....even when you're sleeping or travelling. Importantly, we provide the opportunity to learn how to make money on Amazon for a fraction of the cost of launching a traditional business!

Skills
Have you been looking for businesses for sale in Australia? If so then this could be the business opportunity for you...and yes, you can start it on the side. If you've been looking for ways to make money online, launch a web store or leverage online marketplaces, this is for you!

About the Opportunity
The founder of Reliable Education & leading Amazon Expert, Adam Hudson, sees Amazon as the best business opportunity he's come across in over 20 years as an entrepreneur.
Don't miss this HUGE opportunity!

Adam's made his Free 4 Part Amazon Course available through SEEK. To access the Free Course, Copy & Paste the link below into your address bar:

http://rel.link/seek-free

A RELIABLE BUSINESS

This is a legitimate alternative to paying $100,000's to buy a business or many untested ways to make money online. This training program can help you start a global business with good returns.
It can be built as a sideline to your existing career or business. There are no employees, no warehouses and you don't need to find customers. You can choose to build an online eCommerce business that generates a few thousand dollars a month. Alternatively, you might set much higher goals, and you'll learn how to build a real asset you might want to sell one day.

WHAT WE OFFER

We've developed a step-by-step training system that takes the fear and overwhelm out of starting an Amazon business. We'll teach you how to sell a product and generate a passive income stream.
We've structured our Amazon course so it's simple to follow:
- Amazon Seller Training Course
- Private Amazon Seller Community
- Masterclass Amazon Coaching
- Ongoing Amazon Seller Support
Reliable Education has differentiated itself within the online education space by setting realistic expectations with regards to the time and capital required to grow a profitable Amazon business.

REAL PEOPLE - REAL RESULTS

Ben...."I sold my engineering company after working with Adam. Now I work from home, see my kids and run a successful importing business"
Jon..."I was working as an Advertising Executive. I went from $0 To $50,000/month in sales and after only 18 months I quit my job."
When you join Reliable Education we will teach you what's worked for us. Here's the bottom line, if you're looking for a "silver bullet" or "get rich quick scheme" then please look elsewhere. This is a genuine business opportunity.

Access Adam's FREE AMAZON TRAINING video series by copying & pasting the link below into your address bar:

http://rel.link/seek-free

Awards
* Reliable Education is not in any way associated or affiliated with Amazon and we are a Private Company that provides training to students interested to learn how to sell on Amazon.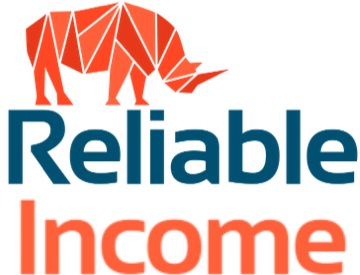 Find out more at the Reliable Education Licensing & Distribution Information page