Summary
Australia's largest handyman franchise business providing property maintenance services to homes and businesses Nationally.
Location Details
Albury/Wodonga

Marketing support
Our HAH Head Office Marketing team provides a comprehensive strategy for advertising your business from commencement and are heavily involved with further support by providing the following ongoing coverage:

• National marketing campaigns: radio, print media & online ads
• Local area marketing campaigns within your territory
• Social media including Facebook & Twitter
• e-Marketing to customers and monthly newsletters
• Personalised website
• Community noticeboards
• Local sponsorships & home shows
Training provided
A two week training course is provided, covering a vast array of topics:

- Quoting Processes
- Customer Service
- Business Planning
- Marketing & Work Generation
- Hands On practical workshop

Ongoing business & systems training is provided on a regular basis, as well as on an individual's needs basis.

Skills
Our Franchisees come from both corporate and trade backgrounds, from banking to construction. Suitable for individuals who have sound handyman and customer service skills with a desire to own and develop their own business. Trade qualifications can be an advantage, although not a requirement.
Some previous business experience is useful, though not necessary. All franchisees are taught our specific systems and processes. We provide ongoing, extensive support for this facet of the franchise.

About the Opportunity
Australia's leading handyman franchise is looking for franchisees in Albury/Wodonga. This major regional city accommodates over 39,000 households and an extensive variety of commercial customer opportunities. This business would be suitable for someone who wants to operate as an individual or expand the business with staff and subcontractors.

Hire A Hubby has previously had a presence in the region for over twelve years with franchisees achieving great results. We currently have a network of customers requesting our services.
Property maintenance is a flourishing industry; people have increasingly less time and capacity to attend to their own property.

Hire A Hubby Franchisees service residential real estate, aged care, strata and commercial customers. Offering a solution focussed 'one stop shop'.

Year Business Established
1996
Year Franchising Commenced
1997
Awards
National Franchisor of the Year 2018/2019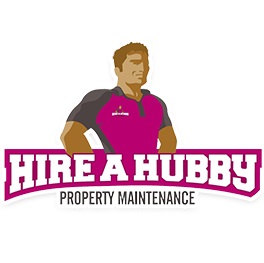 Find out more at the Hire a Hubby Australia Franchise Information page