Summary
A new Jamaica Blue cafe business opportunity is now available in Ashfield Mall, NSW
Location Details
FORMAT KIOSK WITH SEATING
LOCATION IN FRONT OF KMART
ANCHORS ALDI, COLES, KMART & WOOLWORTHS
Marketing support
All franchisees are supported with National Marketing Programs run by our marketing department. In addition to this, each franchisee receives support from a Marketing Executive including creating a Local Area Marketing plan tailored to their store.

Marketing programs are executed in an integrated way to grow sales and build customer awareness.
Training provided
Comprehensive training provided, you will be able to hit the ground running with the tools and skills to operate your own café. Our support covers a range of business functions including marketing, operations, systems, IT, product development, training and staff recruitment. Get in touch today to start your own business!
Skills
Food Safety Supervision
Comprehensive Barista Program
Culinary Skills (including preparation and Back of House management)
Business & Financial Management (including shift management and menu design)
About the Opportunity
Limited time offer - A FREE Tonne of Coffee is yours!*
Purchase a new Jamaica Blue franchise before 31st December 2023, and you'll receive 1000kg of coffee beans complimentary (worth $32,000) for your new store. Terms & Conditions apply, see https://jamaicabluefranchise.com.au for full details.

Ashfield is a vibrant and culturally diverse suburb located in Sydney. Situated 9 kilometres South-West of Sydney's CBD and accommodating a population of almost 24,000, Ashfield is a desirable place due to comparatively affordable housing, picturesque landscapes and convenient amenities. In addition, because of its centrality, Ashfield is crossed by several transport arteries with many commuters travelling through the suburb daily. The suburb's busy and culturally diverse population has meant that businesses shine as many residents, particularly the commuters, carry in revenue. For those unable to access Ashfield via the Great Western or Hume highways, public transport is also easily accessible, with trains and buses running to and from Sydney's CBD regularly.

This site will also offer a new fit out comprising of the latest Jamaica Blue design with all the trimmings. What this means is, as a Jamaica Blue franchisee, not only will you benefit from a fully functional café store, but also receive training and support in all the areas required to successfully run a café business. This includes:

- Marketing
- Product development
- Operations
- Management

With a well established reputation and an extremely strong support system you can feel confident in your decision to join the Jamaica Blue franchise.

Are you ready to take the next step? Apply today!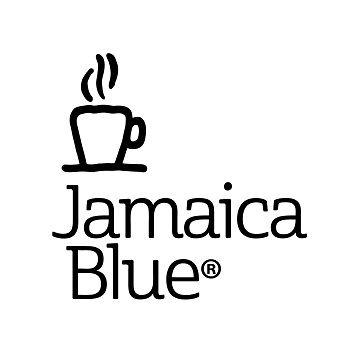 Find out more at the Jamaica Blue Franchise Information page