Summary
Jim's Car Detailing Franchises Now Available in Kilsyth. Mobile Business - No Rent. Plentiful Work Available. Turnkey Business With Minimum $2,000.00 Guarantee Per Week. GET A FREE INFO PACK.
Location Details
Easy to run mobile car detailing business servicing Kilsyth and surroundings. Low investment-high profit business with very low overheads.
Why own a shop with extremely high overheads (rent, employees, bills) when you can maximise your profits?
Marketing support
Having the Jim's name behind you will take you to a level far beyond the competition, and your work, prices and customers will reflect this.

Franchisors ensure that your business is promoted in the best possible way for your local area, overseeing advertising and marketing in your region, all of which is designed to maintain and grow your business and the Jim's brand for you.

Advertising may include online advertising (Google, Facebook), flyers, radio, TV and more. You also have the opportunity to advertise locally in your own territory.
Training provided
Exclusive 5 day Jim's Group training is provided in Melbourne National Headoffice. You will meet Jim Penman as well as other franchisees & franchisors in the group. This is a fantastic opportunity to see for the first time the power of the Jim's Group. You will receive all the information and skills you need to become a true business owner. You are provided with the basic building blocks of OH&S, business planning and customer service. You will also receive extensive on-the-job training to ensure you are capable of doing the most advanced jobs.
Skills
We don't require any qualifications or experience as all the training is provided. Jim's Car Detailing suits anyone with an interest of providing great customer service.

If you're interested in working for yourself, enjoy making clients happy, want to be more active, healthier and have a better lifestyle, then feel free to make an enquiry to find out more.

Over 3,900 franchise owners enjoy the benefits of being part of the biggest services group in the world, including access to the best work, customers and national deals.
Length of Agreement
All our franchises come with a 20 year agreement. You will also have the option to extend your agreement for further 20 years at the end of your contract (no cost). Within the 20 year period, you have the option to sell your business at any time.
About the Opportunity
BE YOUR OWN BOSS
➡️ Sick of working for a boss that doesn't appreciate you?
➡️ Thinking of starting your own business, but afraid of failing?
➡️ Can't leave your workplace due to financial commitments?
➡️ Not getting paid enough for the work you do?
➡️ Not enough time for family?

What if we gave you the opportunity to:
✔️ Be your own boss
✔️ Have flexible working hours
✔️ Spend more time with loved ones
✔️ Get appreciated for the work you do
✔️ Earn an income from day one GUARANTEED with unlimited earning potential

Would this be something that may interest you?


AUSTRALIA'S LARGEST FRANCHISE GROUP
Jim's Group started as a part-time gardening business in Melbourne, Victoria while Jim Penman completed his PhD in history. It went full time in 1982 and was franchised in 1989. Currently, there are over 3,900 franchisees in four countries, and growing at the rate of around 5% per year. Each franchisee is the owner and operator of their own business, meaning they can work and earn as much as they like.


$2,000.00 MINIMUM WEEKLY GUARANTEE
We know that starting your own business can be scary, and a common question we get asked is "is there enough work?". The short answer is yes, in fact we have more work than we can handle.
Jim's Car Detailing Victoria receives hundreds of unserviced jobs each month simply because we don't have enough franchisees to service them. For this reason, we can comfortably offer all our new franchisees a pay for work guarantee of $2,000.00 per week as income security with potential to make more (unlimited potential).


WOULD I MAKE ONLY $2,000.00 PER WEEK?
No, this is only a guarantee in place as security for your peace of mind and does not indicate your potential earnings. Just like any business, the potential is endless. You can make as little or as much as you like.


BUSINESS INCLUSIONS
✔️ Commercial grade car wash and detailing equipment
✔️ Bulk of cleaning and detailing chemicals
✔️ Stationery
✔️ Uniform kit
✔️ Vehicle wrap signage
✔️ 5 days business training at Jim's Group Melbourne headquarters
✔️ 5 days professional car detailing training
✔️ Business registration
✔️ Contracts
✔️ Manuals
✔️ Advertising
✔️ Ongoing training and support
✔️ Access to Jim's Group software (including invoicing, bookkeeping and CRM)
✔️ Eftpos facilities


MORE INFORMATION:
https://www.jimscardetailingmelbourne.com.au/business-for-sale/


***PLEASE ENTER YOUR SUBURB & POSTCODE IN THE "MESSAGE" SECTION OF THE ENQUIRY FORM***
Year Business Established
1982
Year Franchising Commenced
1989
History
Jim Penman sold his first mowing franchise in 1989 and the rest, as they say, is history.
Jim was a mowing man not only in the right place at the right time, but passionate enough
about customer service to earn his business a reputation that is second to none.
Awards
The Jim's logo is recognised by more than 96% of the general public.

We are the largest franchise group in Australia with over 3,900 franchisees.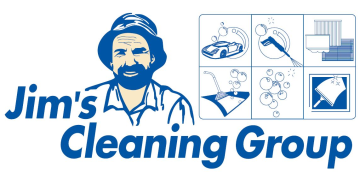 Find out more at the Jim's Cleaning Group Franchise Information page